RE: Information for tenants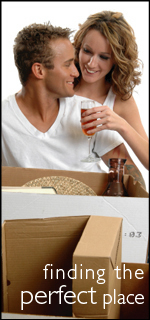 All Your questions answered.
Letting a property through Re: Location Lettings could not be easier. The following information has been put together to assist you and answer any questions you may have about letting one of our properties in Birmingham City Centre or the West Midlands.
If you have any further queries please contact an agent on 0121 616 5170 or E-Mail: info@relocationlettings.com. Alternatively you can register your details and query and we will get back to you.
To view one of our properties click here
RE: Handy hints for finding the perfect property for you:
Confirm a date for moving.
Start looking for a property 4-5 weeks before this date, no earlier as landlords will only hold properties for this period before the tenant moves in.
Define your choices:

Where do you want to live?
Furnished or unfurnished property?
Do you need parking?
How many bedrooms?
What price?

Make sure you have enough money to cover the first months rent plus the deposit and administration fee!
Find a property!!
RE: Frequently Asked Questions from Tenants:
Making an appointment to view one of our properties is easy; either phone, email or register your details and query and an agent will get back to you. We offer viewings Monday to Friday 10am til 8pm or Saturday 11am till 5pm . We will even offer Sunday viewings and early morning viewings for special circumstances.
(back to top)

---

All tenants PAY ZERO ADMIN FEES to secure a property.

Once an agreement has been made to take a property, we will take the equivalent of one weeks rent. This will be a holding deposit whilst checks are being carried out. This will then be used as part of the deposit so no fees will be paid by the tenant.

All credit and referencing checks must be completed within a 15 day period and the contract must be agreed and signed within this 15 day period to confirm a property.

The one weeks holding fee may be retained by the agent if:

the tenant decides not to proceed
the tenant fails the right to rent checks
the tenant provides false or misleading information
where the landlord tries their best to get the information required and the tenant fails to provide it within the 15 days.
Deposit
Each tenancy is subject to a damage deposit capped at 5 weeks rent for all rents up to £50,000 per annum, anything over this amount we can charge a six week deposit. You may also use a deposit replacement scheme but only if this is permitted by the owner of the property.
(
back to top
)
---
From May 25th 2018 we have to share with you how we use, store and share your personal data. Please click here to see our full GDPR Policy outlining the changes and your rights. If you have any questions regarding this please contact us here