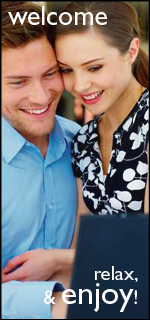 Letting Agents in Birmingham
Letting agents in Birmingham offer properties of all different sizes with something available for everyone's needs and requirements, whether you require a one bedroom flat, a two bedroom starter home or and five bedroom family home. Estate agents are situated in Birmingham and around the West Midlands; they are normally able to assist you with the letting of a property to ensure that you find the perfect property for all of your requirements. Properties are situated both in the city centre and on the out skirts of the city. Letting agents are always looking for new tenants and landlords this is do to the ever increasing demand of properties required in and around this area.
Relocation lettings specialises in the residential letting and property management in Birmingham City Centre and the West Midlands. As a company we offer a first class personal service and because of this we continue to grow as a company, we pride ourselves in being able to offer such an excellent service. We believe that we can cater for everyone's needs, whether you are a landlord or a tenant. We are a tailor made lettings and property Management Company, we always work as a team to provide a first class service and we are able to do this by working closely with all of our customers. We are always looking to taking on new tenants and landlords.
Would you like more information on Letting Agents in Birmingham so that you can find to perfect home for you or your family, our excellent team will ensure that you are able to achieve this, we work hard to find what you want from a home and find the properties that bets suit your needs and requirements. Please contact us today, call us on 0121 616 5170. Alternatively contact us via email on info@relocationlettings.com, we aim to reply to all of your enquires as soon as possible. Our Head office in situated in Blucher Street, Birmingham.