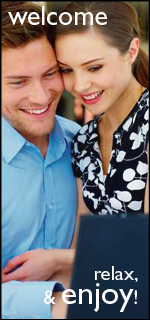 Letting Agents Birmingham
There are letting agents Birmingham throughout Birmingham and the West Midlands, the letting agents are normally a section of a larger estate agent. Estate agents who handle lettings of commercial properties normally charge between 7 and 10% of the first years rent as there fees and they also take the first months rent in it entirety. Estate agents that are selling a commercial property typically charge 1% of the sale price. The fees that are charged by a residential Letting agency will vary this we depend on whether the agent manages the property or just arranges of the new tenants of the property. Charges that are applied to prospective tenants can vary from zero to £300, which is normally described as an application and administration fee.
Relocation lettings is a specialised company in the buying, selling and letting of property throughout Birmingham and the West Midlands, we are able to offer information about the areas and properties that we believe will best suit your needs and requirements, to ensure that you get the property of your dreams. We believe that by working closely with all of our clients, customers and landlords we will be able to achieve this. Within the company we work as one big team and because of this we are able to provide an excellent service, therefore being able to assist you in securing a new property or tenancy, we can do this as we are a tailor made letting and property management company that always puts your best needs first.
Do you require more information about the Letting Agents Birmingham, if this is the case we will be able to happy you, with an experience friendly team that are always happy to help and assist you when making this important decision. If you would like to find out more about the properties that we have to offer then please do not hesitant to contact us, call us on 0121 616 5170. Alternatively contact us via email on info@relocationlettings.com; we aim to respond to all of our emails as soon as possible. Our Head office in situated in Blucher Street, Birmingham.