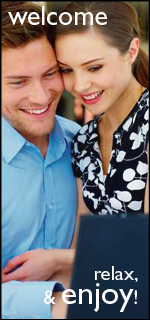 Houses to Rent Birmingham
Houses to rent Birmingham are available in all shapes and sizes, offering different numbers of bathrooms and different sized gardens that will appeal to different people and there needs. Houses that are available to rent will normally be found through an estate agent in the area that you require the property, the estate agent will act on our behalf to find to perfect property for you and or you and your families requirements. As the estate agent find and manage the properties on the landlords behalf they take a percentage of the monthly rent which are their fees for managing the property, they normally take between 7 and 10%.
Relocation lettings is a residential lettings and property management company that continues to grow year on year, this is mainly due to the ever increasing demand for both properties and landlords throughout Birmingham and the West Midlands. We are able to offer an excellent service so that all of our clients are able to achieve this. We are able to offer a first class service and show you the best properties on the market in your desired locations. We have small and large properties to offer both flats and houses, some with gardens so without, so with the wide range of properties on offer you will be able to find something that meets all of our needs and requirements. We have an experience friendly team that is always available to help and insist you.
If you require more information in Houses to Rent Birmingham then look no further as we are the company to help you, this is because we will be able to help you find the perfect property for your needs. As a company we are also always looking for new landlords so that we have a wide range of properties to offer of customers. Please contact us today to find out about the properties that we have to offer, call us on 0121 616 5170. Alternatively contact us via email on info@relocationlettings.com. We aim to reply to all of our emails as soon as possible. Our Head office in situated in Blucher Street, Birmingham.