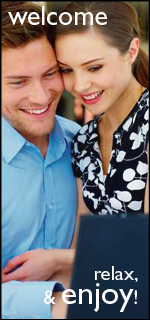 Flats to Let Birmingham
Flats to let Birmingham are widely available whether you are seeking assistance with a short term letting or need to find out more about long term options, you will be able to find out everything that you need to know about this from the letting estate agents in Birmingham and the West Midlands. Estate agents who handle lettings of commercial property normally charge between 7 and 10% as standard of the first years rent as there fees, in addition to taking the first months rent in its entirety. Estate agents selling a commercial property normally charge 1% of the properties selling price. The different fees that are charges by the estate agents will vary depending on a number of different reasons including whether the estate agent manages the property of simply arranges for new tenants.
Relocation lettings is a specialist residential lettings and property management company that continues to grow as a company due to the ever increasing demand for both properties and landlords, we provide an excellent service so that all of our clients are able to achieve this. We are able to offer a first class service and show you the best properties on the market in our desired locations within Birmingham and the West Midlands. We have small and large properties to offer both flats and houses, some with gardens some without, so with the wide range of properties on offer you will be able to find something that meets all of our needs and requirements.
Do you require more information about the Flats to Let Birmingham, if so a friendly expert member of our team will be able to help you, by first finding out what sort of property you are looking for and the location that you require and look for your perfect match, as we have so many properties to offer we can find exactly what you are looking for. So please do not hesitant to contact us, so that we can find you the property that you are looking for, call us on 0121 616 5170. Alternatively contact us via email on info@relocationlettings.com, we will reply to all of our emails as soon as possible. Our Head office in situated in Blucher Street, Birmingham.